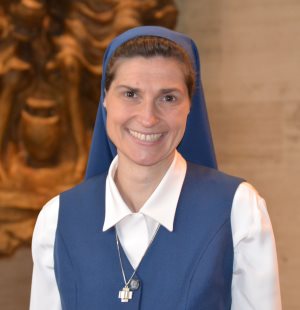 Do you struggle to see how you can live your faith within the popular media culture? Are you a lover of films, television, music, videogames or social media but find elements of it challenging to your faith values?
As Daughters of St Paul, we are not only publishers of books and media, but also media literacy educators. We offer a methodology of critical inquiry employing Gospel values and our common human experience. We call it Media Mindfulness. This method is laid out as a supplementary curriculum for children K-8 in Our Media World: Teaching Kids K-8 about Faith and Media and for teenagers in Media Mindfulness: Educating Teens about Faith and Media. A series of classes on media mindfulness are on the video mini-series Digital Catholics.
Our approach to the popular media culture takes on a theological foundation where we discover elements of grace within the stories of the culture. A Sacred Look: Becoming Cultural Mystics provides this core theology of pop culture while the Lights Camera Faith! series combines popular film with Scripture readings according to the Church's Sunday Lectionary. Lights Camera Faith! The Ten Commandments provides a teaching tool with film for various age groups on deepening the understanding of living out the Commandments in our daily lives. This media spirituality is exemplified in The Way: A Cinematic Retreat Guide.
Dealing with the issue of internet pornography is addressed in Cleansed, The Porn Myth as well as for teenagers in Tackling Tough Topics.
Through the Pauline Center for Media Studies, we not only provide printed materials, but also digital resources to help parents, teachers, ministers and anyone interested in integrating their faith within their media experience. At bemediamindful.org we offer popular film reviews, online classes, cinema divina movie guides, film retreats, media spirituality resources and a list of available speakers for any event. </p>
We pray that each of us grow to become more media mindful!
—Sr. Nancy Usselmann, FSP Director, Pauline Center for Media Studies
 "Control is for the moment. Communication lasts a lifetime." —Sr. Rose Pacatte, FSP